Don't Forget to Budget for Closing Costs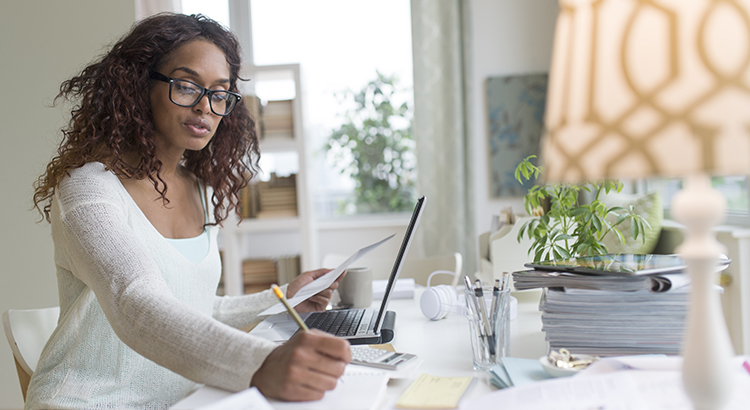 When buying a home, it's important to have a budget and make sure you plan ahead for certain homebuying expenses. Saving for a down payment is the main cost that comes to mind for many, but budgeting for the closing costs required to get a mortgage is just as important.
What Are Closing Costs?
Closing costs are the expenses, over and above the property's price, that buyers and sellers usually incur to complete a real estate transaction.  Closing Costs might include:
Loan origination fees. These include fees for processing and underwriting the loan. Underwriting is part of the loan approval process, when the lender checks to see if you're able to repay your loan based on a variety of factors such as credit history. These fees vary and go to your lender.
Appraisal and survey fees. The appraisal and survey are used to help confirm the fair market value of your home. Fees for these services may vary but are usually several hundreds of dollars.
Title insurance. Policies for both the buyer and lender are calculated based on the purchase price.
Homeowners insurance. The first year is generally paid at closing.
Private mortgage insurance (PMI). If your down payment is less than 20 percent, you may need to pay private mortgage insurance (PMI), which protects the lender against losses if you cannot repay your loan.
Mortgage points. Also known as discount points, mortgage points are paid directly to the lender at closing in exchange for a lower interest rate on your mortgage.
Property tax. Usually, six months of advance tax is paid at closing. Taxes vary by location. Keep in mind: After the loan closes, the property may be reassessed and the value could increase along with the real estate tax. If the taxes are reassessed, then the amount the lender originally put aside in an escrow account may need to be readjusted to ensure there is enough to pay the new tax amount.
Closing or escrow fee. This fee goes to the escrow agent who helps you close. It can vary based on the purchase price of the home.
Attorney fees. Some states require you to have an attorney. Their fees may be bundled into your closing costs.
Miscellaneous fees. A number of smaller fees may also be included at closing, from the cost of a credit check to the cost of registering your purchase with the local government.
Closing Costs For Sellers
Sellers pay fewer expenses, but they actually pay more at closing. Typically, sellers pay real estate commissions to both the buyers' and the sellers' agents. That generally amounts to 5% of total purchase price or 2.5% to each agent.
Additionally, sellers often pay for the buyers' title insurance policy, which is a low-cost add-on to the lender's policy. They may also have to pay the buyer for property taxes if the taxes have not already been paid for the year. Just remember that if taxes have already been paid, the buyer will owe the seller repayment for the portion of the taxable year after the closing but if they haven't been paid, the seller will pay the buyer for the period before the closing. Use the same process for determining who owes whom for HOA fees.
How much will I pay?
Homebuyers typically pay between 2% to 5% of the purchase price.
For example, for someone buying a $300,000 home, they could potentially have between $6,000 and $15,000 in closing fees. If you're in the market for a home above this price range, your closing costs could be greater. As mentioned above, closing costs are typically between 2% and 5% of your purchase price.
There will be lots of paperwork in front of you on closing day, and not enough time to read them all. Work closely with your real estate agent, lender, and attorney, if you have one, to get all the documents you need ahead of time.
Bottom Line

As home prices are rising and more buyers are finding themselves competing in bidding wars, it's more important than ever to make sure your plan includes budgeting for closing costs. Let's connect to be sure you have everything you need to land your dream home.